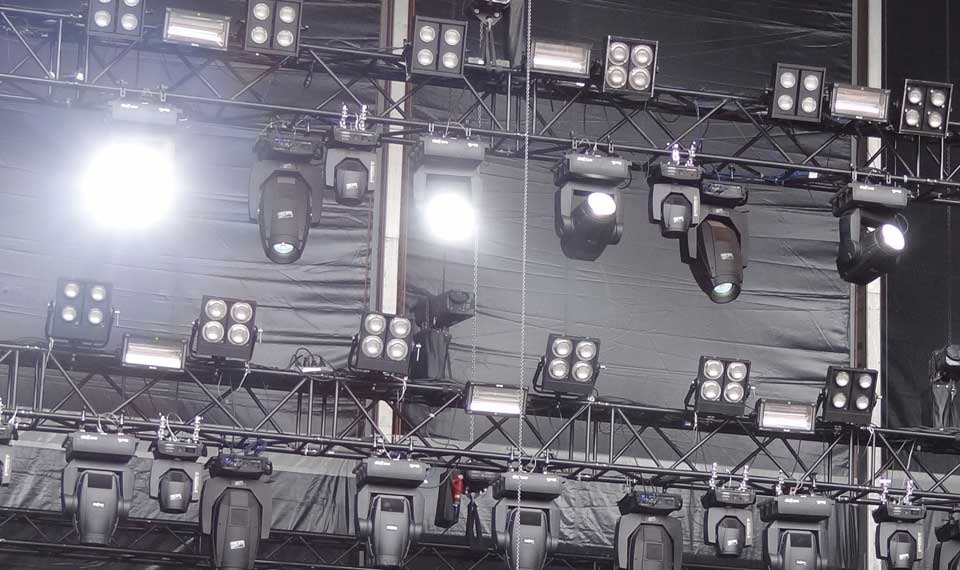 Stylus offers a diverse range of lighting systems, from basic disco lighting to large truss concert lighting setups that are both intelligent and generic.
Our lighting equipment and design services cater to a wide range of applications, including indoor and outdoor ambience lighting, logo projection, atmospheric and decorative lighting, weddings, product launches, fashion shows, architectural lighting, truss lighting rigs, conferences, dance performances and competitions, theatre, film, and television.
We conceptualize and design lighting for all of these applications and more, ensuring that you get the best possible outcome for your event. Our team of experts will provide you with high-quality lighting equipment and experienced professionals to operate it.
Our equipment includes a wide range of lighting fixtures such as Parcans, Profiles, Fresnels, 2Way and 4Way Molfays, Moving Head Sharpies-13r,15r &17r, 3in1 Sharpy's, LED Moving Heads-Washes, B-eye, LED Parcans, LED Battens, Follow Spots, Avolites Quartz Console, GrandMA3 Lighting Console, Avolites Arena, Chamsys MagicQ, Smoke Machines, Haze Machines, and Trussing of all Sizes.
Our lighting designers will work closely with you to specify the equipment and design your lighting rig to meet your specific needs and requirements. With Stylus, you can be assured that your event will have the best possible lighting setup to create an unforgettable experience for your audience.